How often have you read that a great idea was formed over a couple of beers in the pub? Well, that's exactly where this idea was born, when Dave and I were discussing the merits of a sea to summit challenge. And what better place to do one than in Exmoor National Park – their 12th national park and home to a fantastic coastline and the imposing Dunkery Beacon, 7kms away as the crow flies (but somewhat longer as a runner).
'Shouldn't take too long,' I say to Dave, looking at the map, tracing a finger from Hurlstone Point on the coast to Dunkery Beacon, the highest point in Exmoor. 'It's only 1700ft ish of ascent.'  Dave looks at me as though I've just said the most stupid comment in the world.
'Mate – if it's blowing a gale, it'll take you a lot longer than you think – the weather isn't forecast to be that great' he says, whilst showing me that it's going to piss down with rain mid afternoon. 'We'll be done by then,' I cheerfully reply, perhaps a little too quickly.
If you've not been to Exmoor before, it's a gem of a National Park that has a bit of everything. First off, the moors surrounding Dunkery Beacon wouldn't be out of place in Dartmoor. Then there are the ancient forests and rivers in and around Watersmeet, that would give Coed-y-Brenin a run for its money. And finally, you've got 55kms of craggy, wild coastline (including sandy beaches) not dissimilar from the Pembrokeshire Coast.
It's also home to a host of superlatives including the tallest tree in England, the highest cliffs in England, the highest number of wild Red Deer in England, and finally the second highest and lowest tides in the world. Impressive stuff for the fourth smallest of all the national parks in Britain.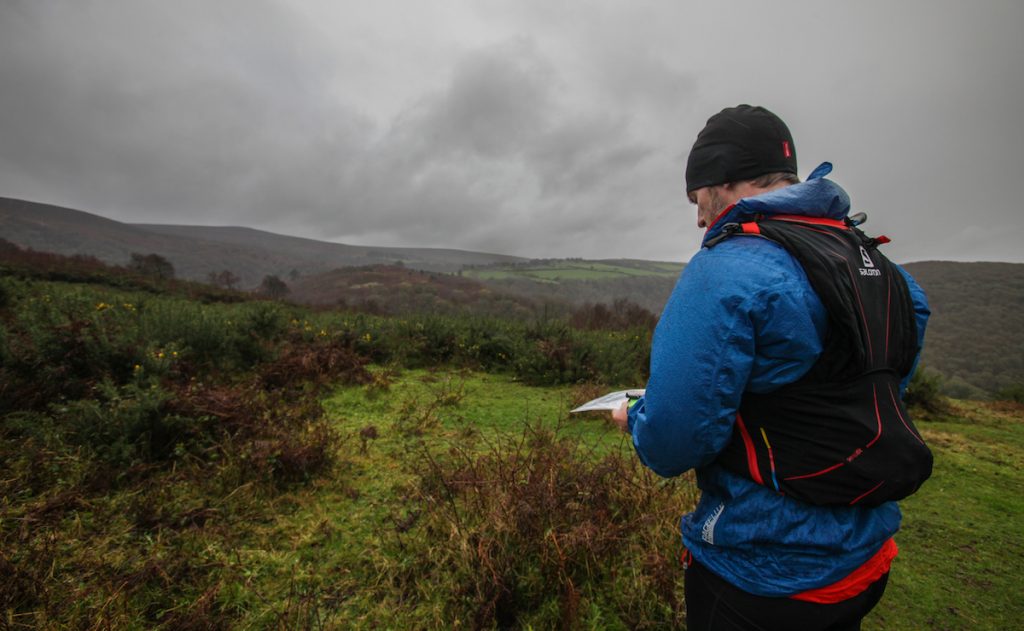 Our challenge begins at Hurlstone Point (OS Grid Ref: SS 89858 49252), which just so happens to be one of those 'must see' places in Exmoor and home to many a smugglers in the past. You'll need to park at Bossington (near Porlock) and run (or walk if you must) up to the point, where you'll be welcomed by a rather spectacular view out to sea. And if you turn around, you'll be able to see Dunkery Beacon lurking beneath the clouds.
At 1704ft Dunkery Beacon isn't exactly a mountain, but it's the highest point in the south of England and on a good clear day you'll be able to see as far as the Brecon Beacons to the north and Dartmoor to the south – so quite a long way. It's perhaps not surprising that it was the first European Dark Sky Reserve (there are only 10 in the world, with three of those being in the UK).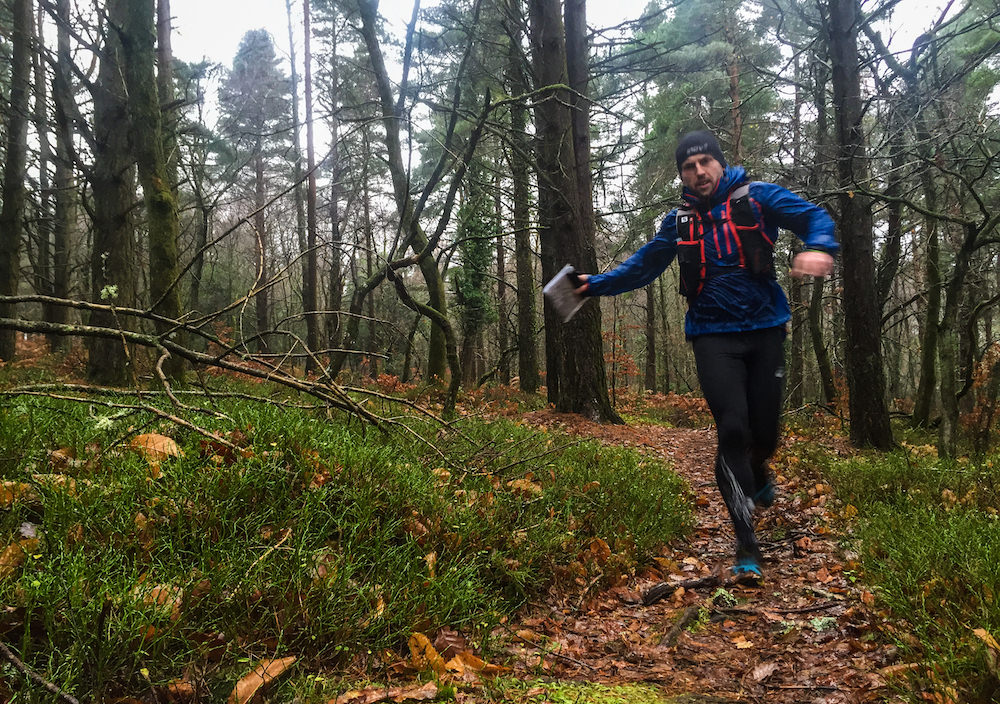 Having descended from Hurlstone Point, the first half of the route takes you through a couple of charming villages and across various famers fields before the proper climbing begins at Horner. At this point you hop onto some bridleway cum walking trails (the Windsor Walk Path and Coleridge Way) that will pretty much take you all the way to Dunkery Beacon.
For this to be a proper challenge, I decided that you must visit Horner Hill  and Webster's Post. You can of course follow the road up, but it's a bit of a shame to do that when there is a perfectly good footpath that will make a better adventure.
And of course, true to form in winter, no challenge would be complete with out a sprinkling of heavy showers, fog and gale force winds to make navigation that little bit trickier. By the time I reached the summit of Dunkery Beacon, almost 2 hours later, I was soaked to the skin and rather looking forward to seeing the yummy tea shop, Kitnors Tearoom, I'd spotted back in Bossington.
If you're keen to follow this route, you can find it on Strava or Movescount.
On 23-25 September 2016, the North Devon National Trust and Adventure Types are hosting the South West Outdoor Festival – so stick it in your diary. I'll be seeing you there!
Supported by MINI, Dave and Tobias are touring Great Britain visiting all 15 of our National Parks in 15 days, completing a microadventure in each as they go. You can follow their adventures on Twitter, Instagram, Facebook or simply using the hashtag #MINIActionMan.