With close to three million geocaches spread around the globe, it's fair to say that geocaching is big stuff. There are websites, apps and all sorts to help you on your way in this fast growing sport. And of course there are also GeoTours, which 'showcase engaging geocaches designed to introduce you to new locations'.
There are 50 GeoTours worldwide, but the first of its kind in England arrived in the South Downs. Bearing in mind neither Dave nor I had done geocaching before, we felt a GeoTour would be the perfect way to explore our final national park.
I can't believe this is the last one – our final National Park. 15 continuous days, 15 parks, 15 epic microadventures, it's been without doubt one of the most enlightening journeys I've been on.  After 2,000 miles of driving and 60 hours worth of adventuring in each park, we feel we've seen a huge amount of the country.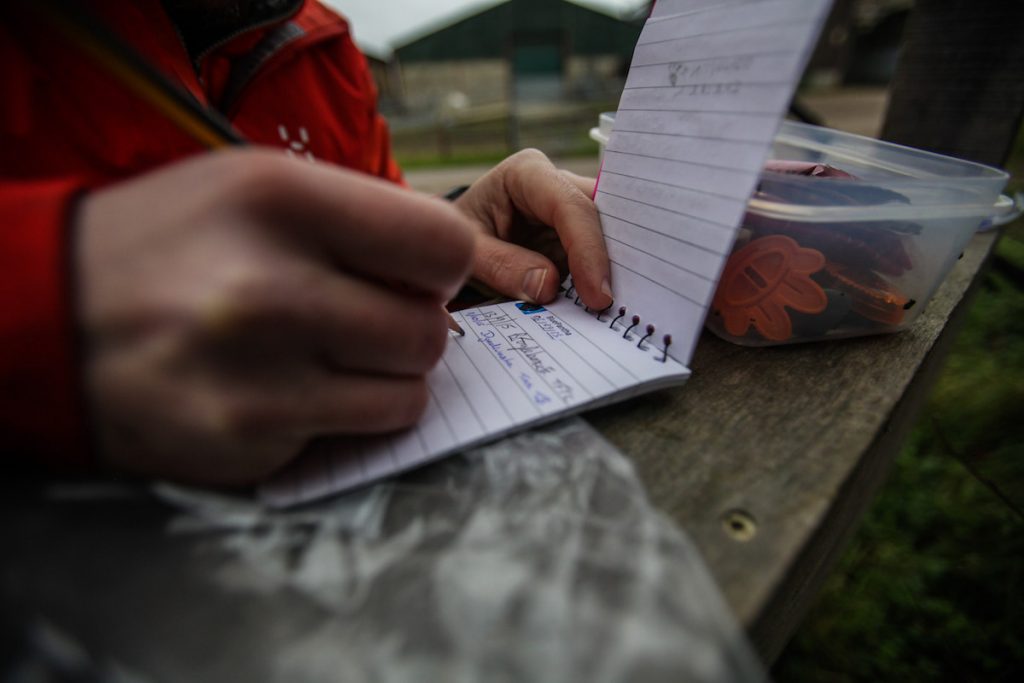 Generally speaking we've chosen a singular sport – kayaking, mountain biking, trail running, etc. and sometimes we merged several together to make a multi-sport adventure. But for our final national park, the South Downs, we were undecided as to what to do. The main attraction is the South Downs Way trail, which stretches for just shy of a 100 miles. But there is a lot more to the UK's newest national park than the SDW.
When we were in Dartmoor doing our Micro 'Ten Tors' Adventure, we accidentally stumbled upon a letterbox and geocache located in the same location. It came as a complete surprise to us as we'd wanted to find a letterbox, but didn't know where any of them might be. Bearing in mind letterboxing dates  back to the mid 19th century, it could be argued that GeoCaching is the modern day version.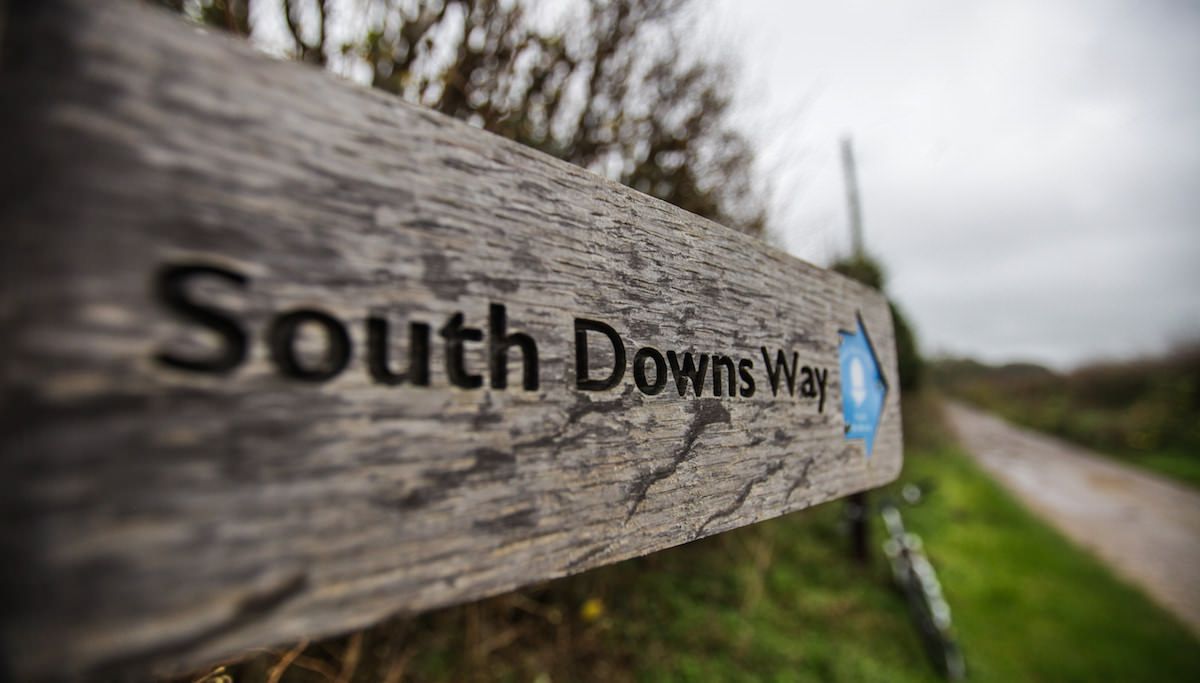 According to the South Down's National Park GeoTour page, there are 30 geocaches spread along the whole of the South Downs – which at 100 miles long, is perfect for a drive, cycle and run geo tour. What was also interesting to note was that they were awarding bonus points for accessing the geocaches by foot or cycle – so we were keen to find geocaches that involved parking up and hiking to. However, with only three to four hours to spare, we wouldn't be able to do all 30 in a morning – which was a shame.
You don't need a lot to go geocaching – a GPS enabled device (Garmin, smart phone, Suunto Ambit, SatMap, etc) and a pen to log your geocaches. What could be more simpler?!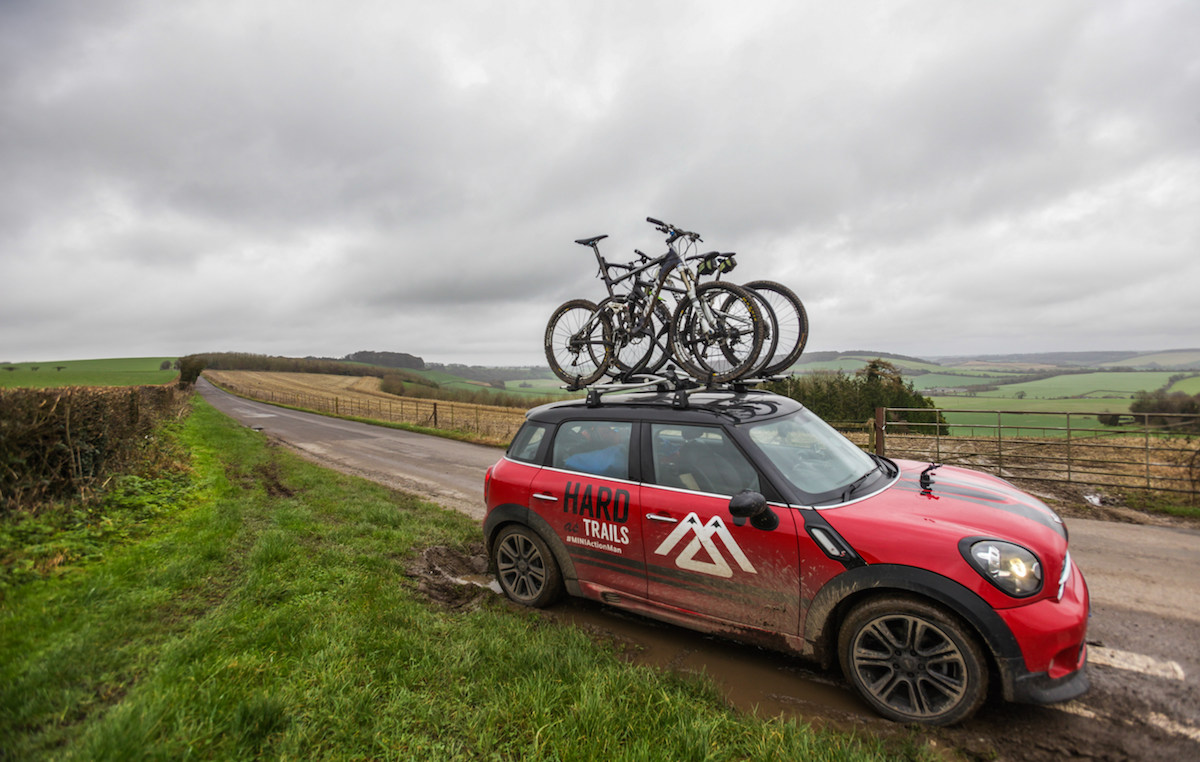 Initially we tried to do it without the Geocaching App, simply using a map and compass. But if time is against you, the £7.99 you'll spend on the App is a wise investment. It also allows you to find 'geocaches near you' – which is fascinating, because you'll discover they are everywhere!
Some of the geocaches we found were ingenious – one was hidden in a post. Others were hidden inside logs, specially cut out to hold the cache. Regardless, it was lots of fun and I can see why it's proven to be such popular activity to do with your children. My baby girl may only be a couple of months old – but as soon as she can walk, we're going geocaching together.
We only managed to find four geocaches that morning – and with 26 still left to find in this particular GeoTour, we'll have to come back to finish it off! I can see this being an epic challenge to do on a bike – following much of the South Downs Way – but with over 100 miles of routes to follow, you'll need a few days!
Supported by MINI, Dave and Tobias are touring Great Britain visiting all 15 of our National Parks in 15 days, completing a microadventure in each as they go. You can follow their adventures on Twitter, Instagram, Facebook or simply using the hashtag #MINIActionMan.