Waking up knowing that you've cycled 105 miles and still have 850 left to go is a strange experience. Thankfully, today's 114 miles stage was similar to yesterday' - rolling countryside and stunning views - but just 9 miles longer. There were a couple of cheeky climbs that had one or two of us out of the saddle, but that might have been because we had sore bums.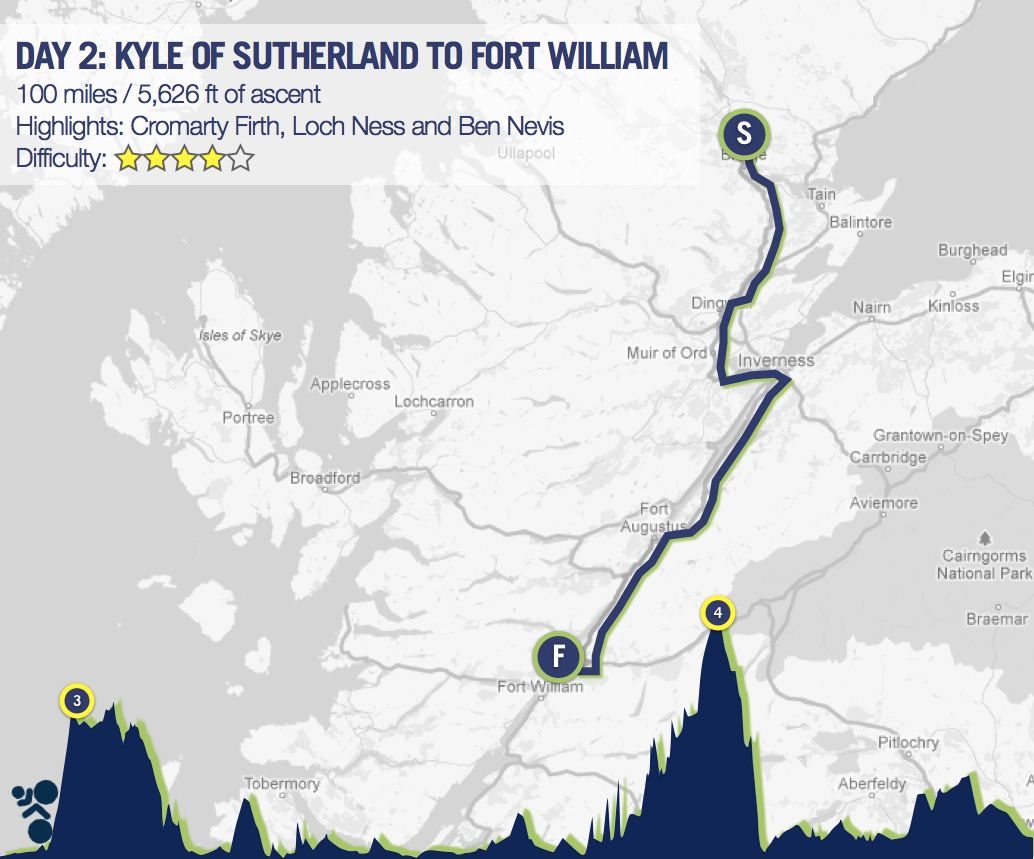 Last night a friend and fellow adventure journalist, Warren Pole arrived to ride the rest of the Scottish leg - which means he'll only have three days to ride. We decided to to try and stick together for until at least the first checkpoint, so it was great to shoot the breeze with him as we cycled past some epic scenery.
We had an awesome ride along the edge of Loch Ness this morning. I've decided I want to run the Loch Ness Marathon, as it surely must be one of the most scenic marathons in the country. We also passed a festival at it's edge, Rock Ness. I had wondered why I'd seen so many young people at Inverness train station, wearing wellington boots. All is clear now.
With 14 miles to go, we had a pleasant treat of seeing the Commando War Memorial, with amazing views of Ben Nevis. Pretty much every cyclist stopped to pay their respects.
I'm currently writing this from the confines of my tent, as I've retreated there to hide from the midges. We're on the outskirts of Fort William, but it's almost unbearable to be outside as there is virtually no wind. Having forgotten my midge repellent, I'm feeling rather annoyed with myself!
Tomorrow is 116 miles, with 7500ft of climbing - which will be gritty in places. However, I've decided that I need to leave earlier in the morning (today we left at 7.50) as I don't want to be getting into camp at 5.20 again. That's a seriously long time to spend in the saddle!