I've just got back to my tent situated in the middle of Aintree Race Course and it's already 11pm. I'm in this conflict as to whether to write an update or simply let today slide. However, bearing in mind it's importance, I'm going to give an outline of how it went in bullet points - because it's quick and I must get to sleep!!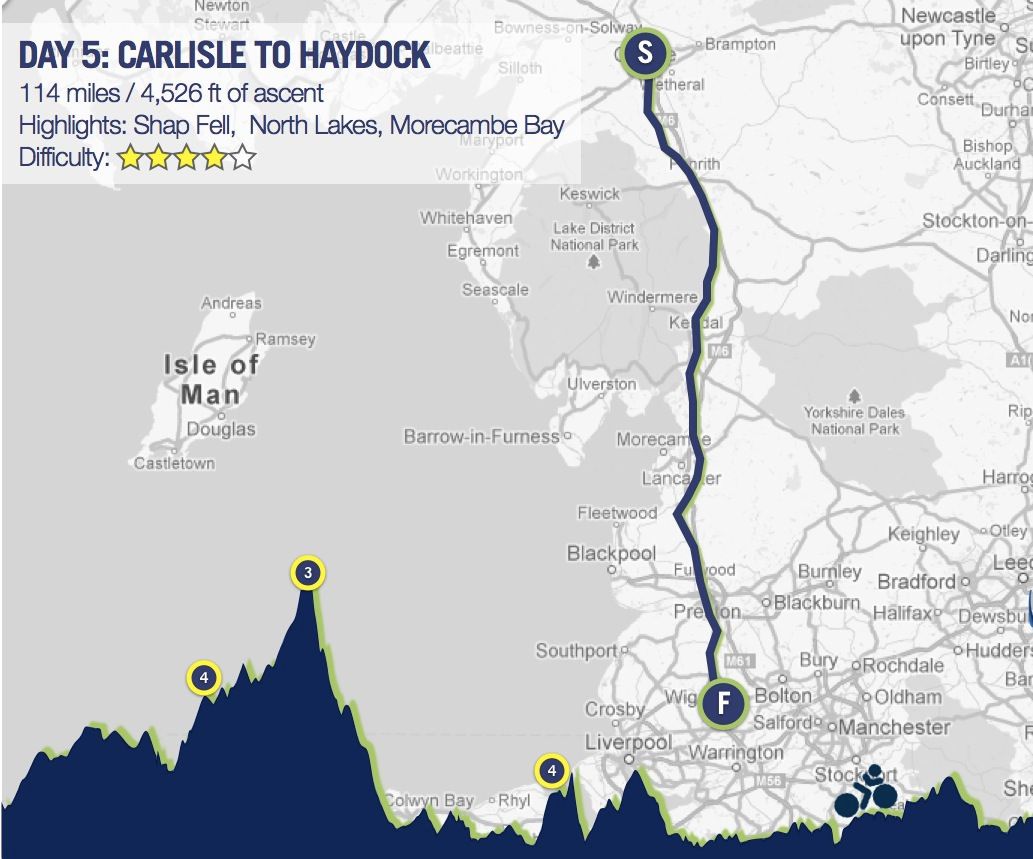 Today was the longest stage of the entire week
At the 50 mile point we officially were half way between Land's End and John O Groats
It rained for most of the day
There were 3 pitstops, which meant that I had 3 opportunities to gorge myself on sandwiches, pasties and crisps.
I met former England rugby superstars Danny Grewcock and David Flatman - who are both cool (and huge). They're riding the whole course and considering two of me could fit inside either of these fellas, they're cycling legends!
I visited Aintree for the first time - which is lovely!
It was really wind today - which ain't great when it's a southerly wind and you're heading south!
I had a massage. One of the best things about this event is the free massage. It may only be 15 minutes, but the University of Birmingham physios are doing a stirling job at keeping us in one piece!
I spent 8hrs35 minutes cycling and covered 122 miles.
I'm exceptionally tired!
I'm no longer aware of what day of the week it is. All I know is that it's Day 5 and I've got 4 more to go!
As tomorrow's stage is a mild 105, I need to get my head down, because these 5.30 wake up calls and 100+mile stages are proving to be quite testing to the body if you've not had enough sleep.